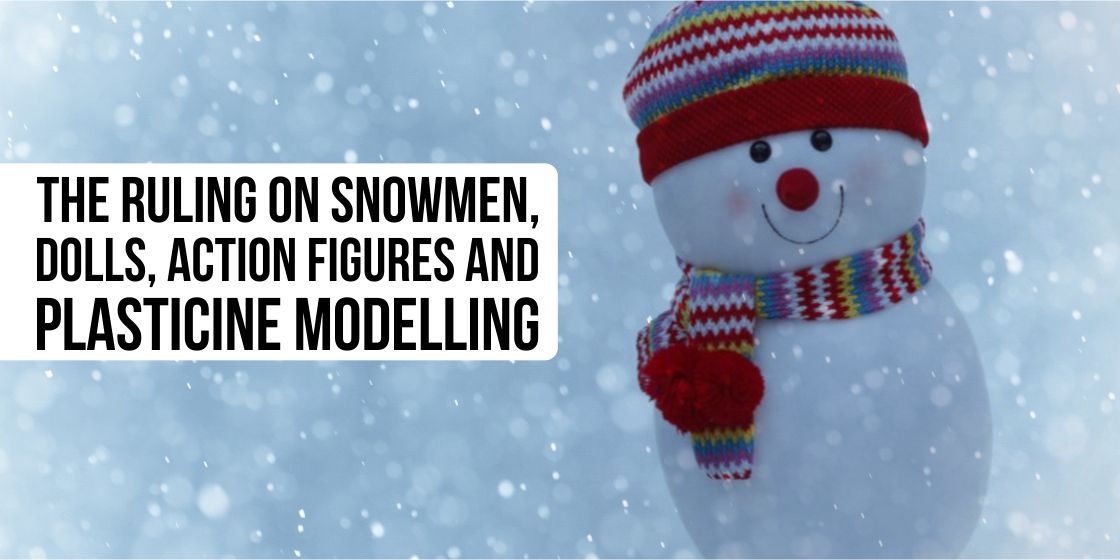 Abstract
The ahkam corner aims to present rulings that many are either unaware of or have ignored due to lack of importance given to the Islamic rulings on transactions.
In this edition, the permissibility of drawing as well as sculpting inanimate objects is presented, followed by the rulings of three marāji', namely Ayatollah Sistani, Ayatollah Khamenei and Ayatollah Makarim, on sculpting models of animals or human beings. Since their rulings are different, a practical approach is suggested and a final summary is given.
Drawing and 3D shapes
In this edition we will be looking at two important topics: firstly, the ruling related to drawing, painting, and sketching and secondly, the ruling of what in Arabic is termed as mujassamah, i.e. 3D models and shapes.
The rulings will be viewed from three different perspectives: making, buying/selling, and possessing in one's home.
The material which is used for models and sculpting doesn't have any effect on the ruling, and therefore, day-to-day applications of this ruling include dolls/Barbie, action figures, teddy bears, snowmen, inflatable animals, plasticine modelling, ginger bread men, professional sculpting, Karbala model designing, human skeleton models for science experiments, and much more.
For convenience, in the text below, making a 3D shape (in any of the examples above) will be termed as "sculpting".
Drawing, painting, portraits and posters
According to most scholars of authority (marāji'') [1], it is permissible to draw, sketch, or paint human or animal like figures as well as inanimate objects [2].
Selling or buying portraits and posters is permissible and so is possessing them or keeping them in one's house.
However, some scholars say that it is detested (makruh) to perform prayers in a room that has portraits of human beings or animals [3].
It is also important to note that this rule of permissibility only applies when there are no other factors, which would lead to one committing sins, such as drawing pictures of a non-mahram.
3D shapes and models of inanimate objects or plants
According to most marāji', sculpting models of inanimate objects or plants is permissible and so is buying/selling them or keeping them in one's house [4].
3D shapes and models of animals or human beings
Ayatollah Sistani
It is impermissible (harām), based on obligatory precaution, to sculpt or make a 3D model of an animal or human being with any material. This rule applies if the shape made is a complete model or is considered to be complete.
However, making a model of parts of an animal's or human's body, such as an arm or a leg, is permissible.
Also, to complete a model is also counted as not permissible (harām).
To buy or sell a 3D shape of an animal or human and to possess it or keep in one's house is allowed, although detested (makrūh) [5].
Ayatollah Khamenei
It is permissible, in all cases, to shape and sculpt animal or human figures and so is buying, selling, and possessing or keeping them in one's house [6].
Ayatollah Makarim
Sculpting 3D shapes of animals or humans is not permissible based on obligatory precaution and this rule is applicable to buying, selling, and possessing or keeping them in one's house [7].
However, Ayatollah Makarim mentions certain exceptions to the rule, such as: dolls and action figures that are used for play (toys), models used in medicine which are necessary for learning, robots that are used for needful purposes, and other specific cases where the rule doesn't apply.
Conclusion
Having noted the rulings of the three aforementioned scholars in relation to 'modelling', the followers of Ayatollah Sistani and Ayatollah Makarim, for whom there is an obligatory precaution to refrain from modelling, can refer to the next most learned scholar and act according to the his rule, so that it does not cause any unnecessary hardship. Секс донам необходим каждый час. Много проституток и шлюх: https://sexanketa-krym.com/sevastopol.html . Эти сексуальные девушки путаны хотят заняться любовью от 1500 рублей в час.
Miqdad R. A.
4th year student, Madrasah Imam Khomeini
Holy City of Qom
Source: The Qom Student Gazette
References
Ayatollah Khui differs in this ruling – for more information refer to his Minhaaj al Saleheen, volume 2, page 6, rule 16.
Minhaaj al Saleheen of Ayatollah Sistani, volume 2, page 12, rule 18
Minhaaj al Saleheen of Ayatollah Sistani, volume 2, page 12, rule 18
Minhaaj al Saleheen of Ayatollah Sistani, volume 2, page 12, rule 18 AND Ayatollah Khamenei, Ajwabah al istiftaat, question number 1222 to 1229
Minhaaj al Saleheen of Ayatollah Sistani, volume 2, page 12, rule 18
Ayatollah Khameini, Ajwabah al istiftaat, question number 1222 to 1229
Ayatollah Makarim Shirazi, Tawzih al-Masail, rule number 1763